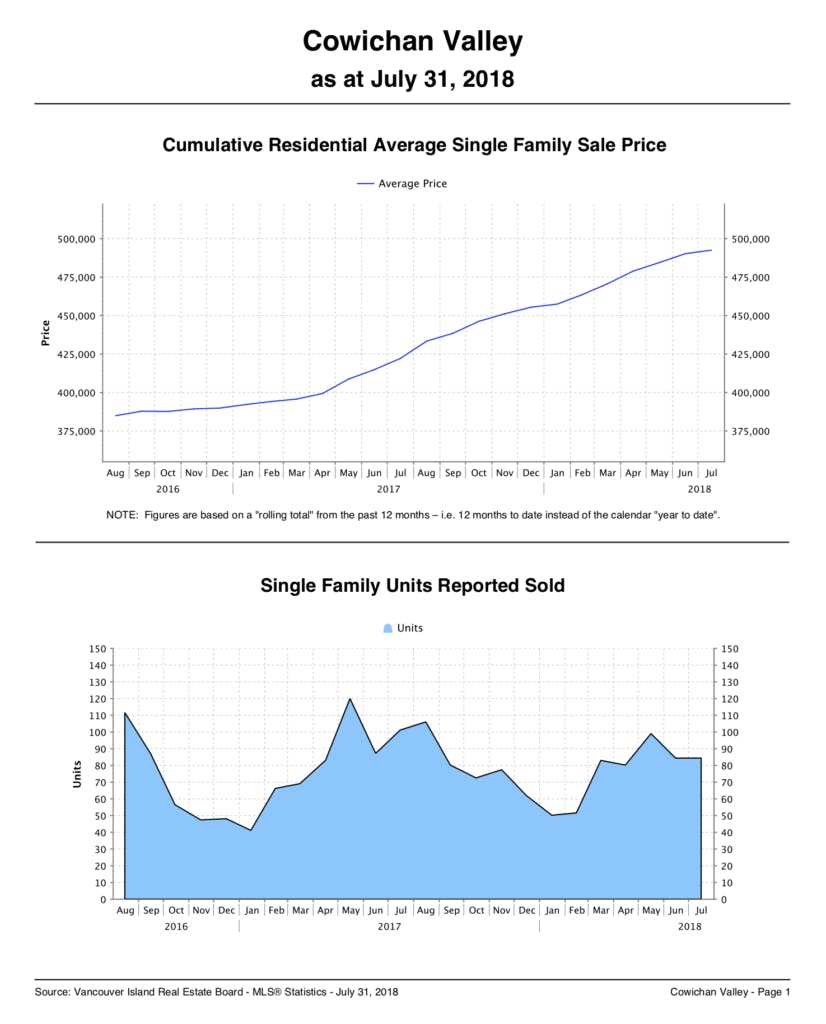 Housing demand in the Cowichan Valley has shifted lower so far in 2018, likely due to stricter mortgage qualification rules (Guideline B-20) for conventional borrowers and rising interest rates that are taking their toll on household purchasing power and affordability. However, because many of our buyers are retirees, who do not typically need mortgages, our market has been somewhat sheltered from the effects of Guideline B-20.
Click here for the full report.
We're experiencing a hot and dry summer. Risk of fire is very high which is why it was reassuring to read the article in the Citizen quoting North Cowichan & Cowichan Bay fire chiefs – "It's been quiet actually.." "Believe it or not it's been relatively slow…It's been a good year so far. We've been lucky."
I keep my flowers and vegetables sprinkled and don't mind the lawn going dormant and brown as it is green the rest of the year. With a record raspberry crop, the fig tree producing well and green beans coming on, I'm happy to staycation all summer here in the Cowichan Valley. Life is very good!