Effective Negotiating Skills
Expertise in negotiating skills from over 20 years of marketing and selling real estate to help you achieve the most favourable outcome when selling your present home or buying your new home.
Proven Marketing System
Aggressive marketing campaign designed for your home provides maximum exposure with special attention to the critical launch period.
Quality digital advertising and promotional material including detailed brochures and website graphics that flatter your home and property.
Attention to Detail
I am accountable to you. Prompt attention given to your calls, texts and emails, directly from me.
Comprehensive transaction management.
Professionalism and integrity are my cornerstones when dealing with prospective buyers, sellers and my fellow Realtors.
Qualifications
Associate Broker License
Real Estate Trading License
Bachelor of Arts
Member Vancouver Island Real Estate Board
Member British Columbia Real Estate Association
Member Canadian Real Estate Association
Professional Continuing Education Seminars
Legal Update
Contracts: Keep on Top of Changes
Advanced Negotiating Skills
Win Win: Conflict Resolution Skills
Risk Management
Buyer Agency
Selling Tenant Occupied Property
SOLD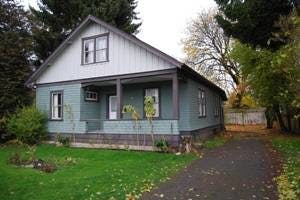 Working closely with the seller, we first determined what items of repair and maintenance were required before placing this home on the market. We then researched the market to determine the best listing price to maximize the selling price. Within a very short time after placing the for sale sign on the property, we enjoyed the benefit of multiple offers to purchase. This home sold very quickly and for more than the asking price. I can do this for you too!
Why Choose Janet?

"…you're intuitive, caring, thoughtful and your work is not just a job. You make the selling process as stress free as possible."